Description
As you traverse through the mountains keep your eye out for remnants of old mine shafts and other historical sites such as old buildings and ranches. In the winter, Diamond Peak can be covered in snow, so check weather conditions before heading out.
Prepare for lack of shade along routes by bringing plenty of water, wearing a hat and sunscreen, and long light layers.
OHV use is permitted throughout the city and on designated trails in the surrounding areas.
Check the map before heading out, some trails may cross over private property. Be sure to stick to BLM owned land areas.
Other Information
This is a multi-use trail system. Users may encounter other recreationalists such as mountain bikers, horseback riders, hikers and OHV users. Use the following graphic as a guide to know when to yield and to whom.
Along the Loneliest Road in America, US-50, Eureka has made itself known as one of the best-preserved historical mining towns in Nevada. To gain more tourist travel, several new trails have been designed and built just along the outskirts of the city.
Eureka is situated in Diamond Valley, and is bordered by two mountain ranges, the Diamond Mountains and Fish Creek Range. These mountains make for great exploring and a beautiful scenery.
While you're visiting Eureka, be sure to check the city website for tours, restaurants, vacation rentals and more!
TravelNevada Eureka
Food, Lodging and Points of Interest in Eureka
Trail Manager
For additional information, visit the Bureau of Land Management, Battle Mountain District or the Eureka Tourism website, or contact: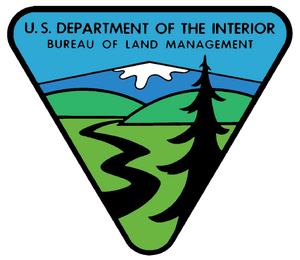 Bureau of Land Management - Battle Mountain District Office
50 Bastian Rd
Battle Mountain, Nevada 89820
Phone: 775-635-4000
BLM_NV_BMDOwebmail@blm.gov
View website