WELCOME TO THE NEW NEVADA TRAIL FINDER!
About 56 million acres, over 80%, of Nevada's lands are owned and managed by the federal government, primarily through the Bureau of Land Management, US Forest Service, and Department of Defense. Most of these lands, with the exception of the areas managed by the Department of Defense, are open and available for public use and recreation and feature thousands of miles of trails!
We are confident that Nevada Trail Finder will become your go-to resource for discovering new trails in your backyard and across the state.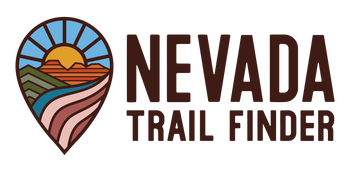 Why? Because whether it is a state park, a town trail, a land trust preserve or a national treasure like the Tahoe Rim Trail, the information we provide on the website comes right from the land managers, trail stewards, volunteers and park rangers who have on-the-ground knowledge of each trail system. Our trail data also combines regional trails from multiple sources, to create a comprehensive view of trails across land ownerships or political boundaries.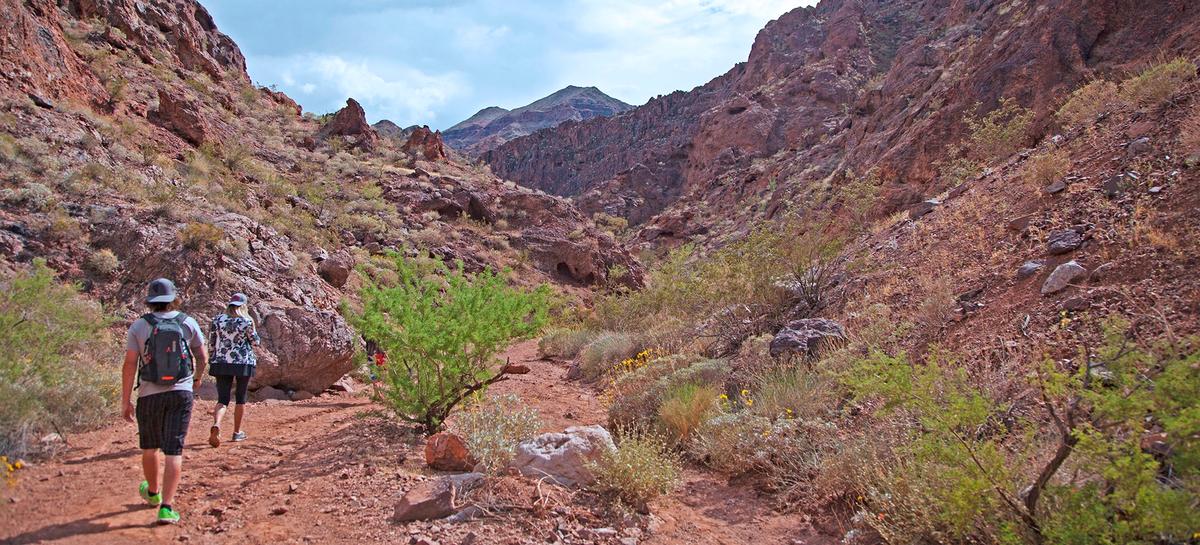 Hiking Goldstrike Canyon. Photo credit: Sydney Martinez/Travel Nevada
WHAT'S ON THE SITE?
Our goal is to share all trails that are open to the public throughout the state of Nevada, but we aren't just a list of trails. We have set up the site so you can find and track all the information you need to plan safe and fun adventures outdoors.
Find Trails.

Use the search tools in the Find Trails filter to select trails of different lengths and proximity to you, or somewhere you're hoping to visit. See your results on the biggest possible map we can fit on your screen or click "List View" to see all your results in list form.

Inner Trails Pages. Every trail system has its own page that has been designed to help you easily find all the information you need. The quick facts, like distance and difficulty, are up top, along with trail photos. Scroll down for a detailed description of the trails. If you still have questions, you will find the contact information for the trail manager at the bottom of every page.
Trail Map tab. Click the Trail Map tab to see a detailed, interactive map of the trail system. If you want more in depth information, click the trail lines and the pins. If there are accessible trails within the system, a blue button - - will display at the top of the map. Click that and the accessible trails will be highlighted. (

Find out more about accessible features

here

!

)

Trailhead Driving Directions. Click on a parking area pin in the "Directions" tab to get custom directions from your current location to that parking area in your map app.
My NVTF.

With a free user account, you can keep track of trails you'd like to do, ones you've already visited, and your favorites. You can also save trail logs to keep a record of your adventures! Share your adventures with others by commenting on a trails page or uploading a photo.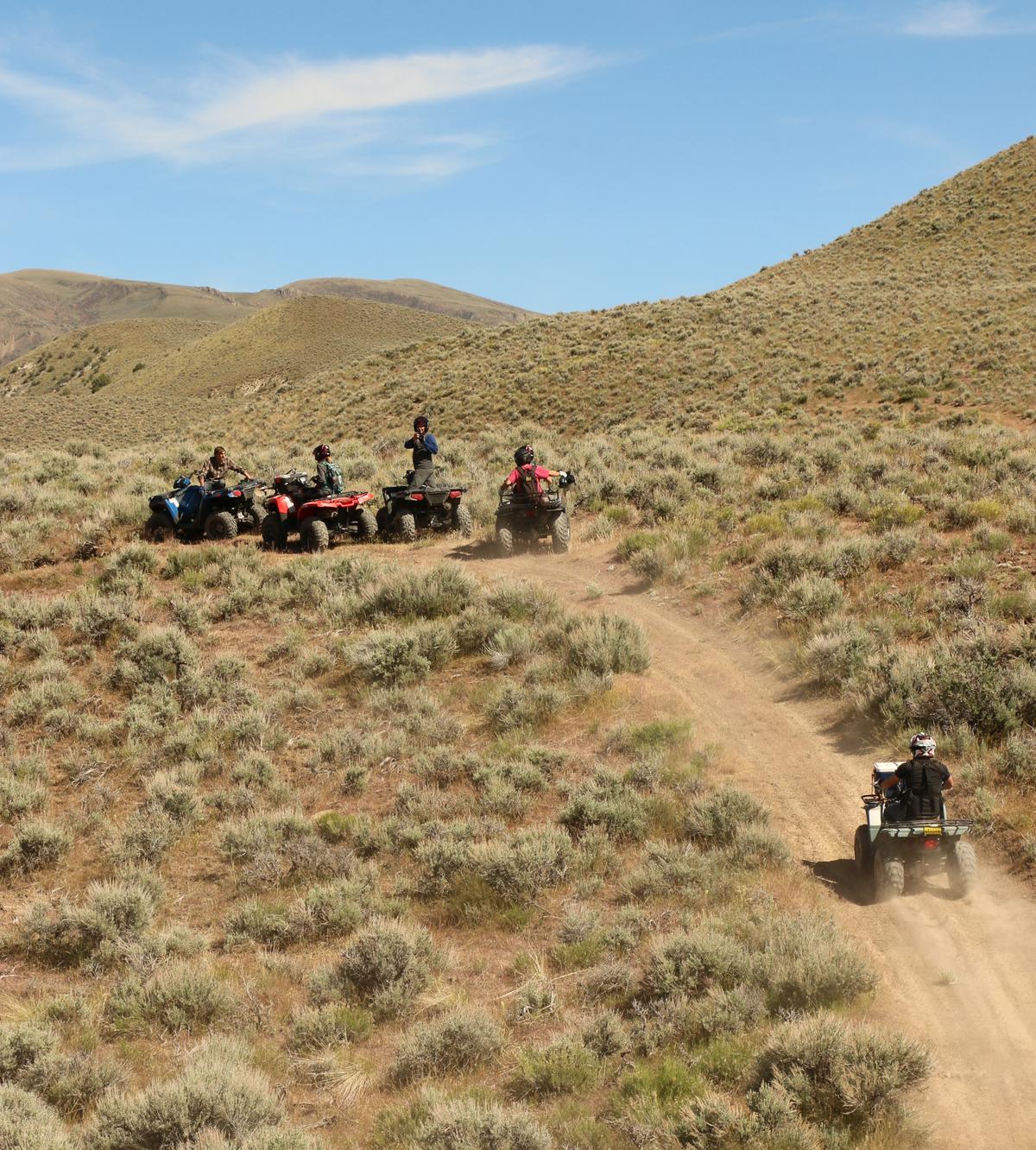 ATV Riding near Battle Mountain. Photo credit: Larry Burton/Travel Nevada
MORE TRAILS!
We are actively working to add trails every week. If your favorite trail isn't on the site yet, there's a good chance it's on our to-do list. If you want to make 100% sure or have additional feedback on the descriptions of trails already on the site, let us know!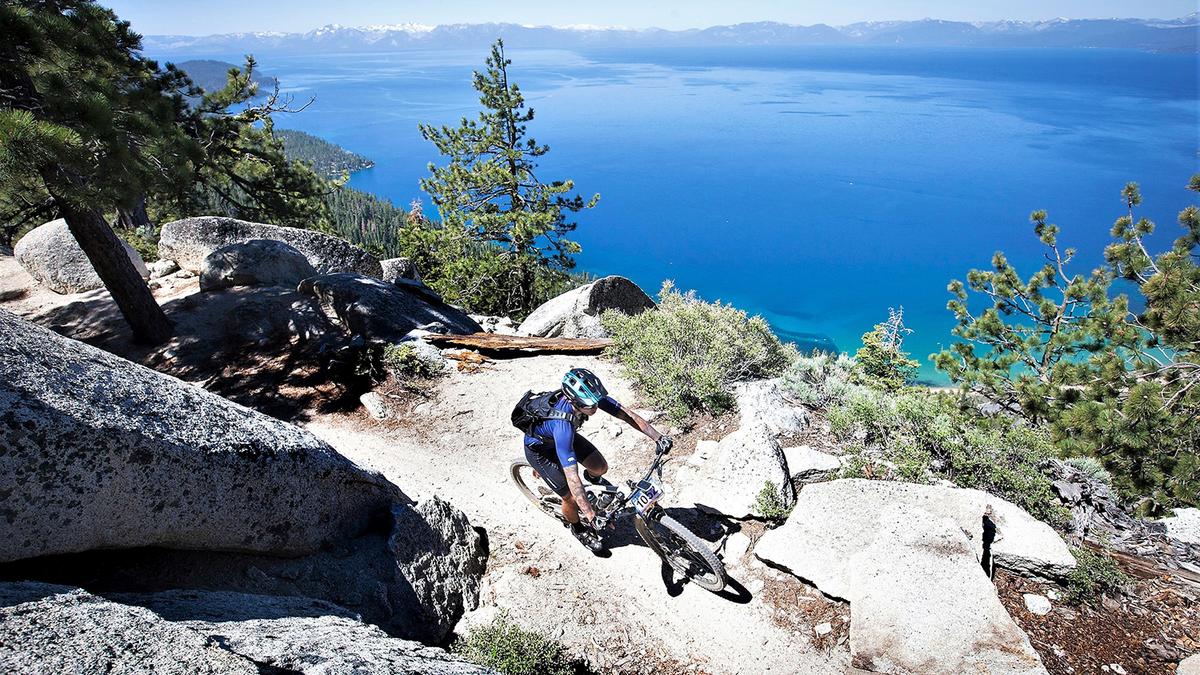 Mountain biking the Flume Trail. Photo credit: Travel Nevada
KEEP IN TOUCH
Going on a hike? Taking your dirt bike out for a spin? When you get home, load up Nevada Trail Finder share your favorite adventures with us via comments, photos, and more!
Don't forget to follow Nevada DCNR on Instagram, Twitter, YouTube and Facebook to stay up to date on Nevada Trail Finder news and get a regular fix of trail photos and links.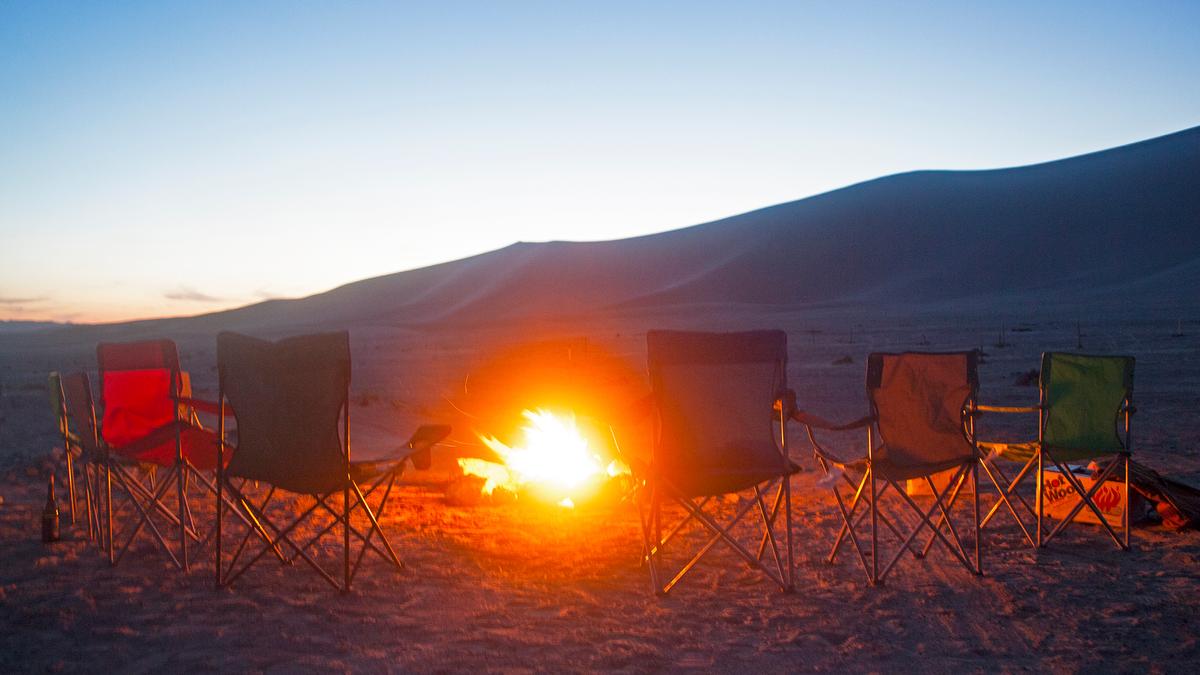 Celebrating a great day out at Sand Mountain. Photo credit: Sydney Martinez/Travel Nevada
NV Trail Finder is administered by The Great Basin Institute in cooperation with and through the generous support of the Nevada Department of Conservation and Natural Resources, Divisions of Outdoor Recreation and State Parks. Visit our Partners & Funders page to learn more about all of our partners who support and contribute to this project.