Description
This state park is currently CLOSED due to flooding.
Fort Churchill and Buckland Station State Park serves as a great basecamp serving the rest of the newly-acquired Carson River Ranches, and east into the larger Lahontan State Recreation Area.
There is a 20-site improved campground and trail network close to the historic Fort Churchill ruins and the Carson River. Take some time to see the Visitor Center to learn about the history of the area, and walk the Fort Ruins Trail.
A beautiful nature trail connects the fort to Buckland Station, on Highway 95, then continues on to the east past the Scout Camp campground and farther down along the Carson River. Buckland Station was a stopping point for the Pony Express riders, and the Pony Express National Historic Trail goes right through the park.
Scout Camp is a popular equestrian campground on the river, just a mile east on Simpson Road. This open campground has sturdy horse corrals, pit toilets and lots of shade and parking space for trailers.
The campground also serves as a camping and staging area for off-roaders. While the park itself does not allow off-roading within park limits, the campground provides a good staging and access point for the extensive system of dirt roads and trails in the Churchill Butte area, or east along the Pony Express Route. Off-highway vehicles are allowed in the park for ingress and egress purposes only.
The Carson River is open for paddlers in this area, and access depends upon seasonal river flows. There is one hand-carry access point upriver from the park on Ft. Churchill Rd, and another one south of the fort ruins. To view the daily streamflow conditions, visit the USGS Waterdata website.
Other Information
Nevada State Parks web pages for Fort Churchill, Buckland Station, and Lahontan State Recreation Area.
See the Nevada OHV Program's website for off-roading trails in the surrounding BLM lands
Visit the Nevada Department of Wildlife website for fishing and boating information and regulations: Carson River, Lahontan Reservoir
To learn more about the Pony Express National Historic Trail, visit the National Park Service website.
TravelNevada's website also has some good historic information on Buckland Station, Fort Churchill and Lahontan State Recreation Area.
Trail Manager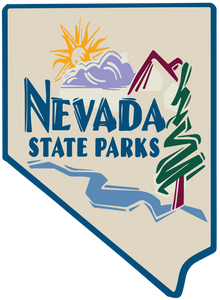 Nevada State Parks - Fort Churchill
10000 Hwy 95A
Silver Springs, NV 89429
Phone: 775-577-2345
ftcsp@parks.nv.gov
View website