Description
This 77,100 acre park is beautiful both above ground and underground! With peaks exceeding 13,000 ft. and caves as long as 2 miles, The Great Basin National Park is a must visit for any adventurer.
There are over 70 miles trails throughout the park, each offering their own unique view of the national park. The most common trail is the hike up to Wheeler Peak, the tallest peak in all of Nevada at just over 13,000 ft. in elevation. At the summit, you will experience breathtaking views of the endless mountain ranges and valleys spanning unobstructed for as far as the eye can see. Aside from stunning daytime views, the Great Basin National Park is also known to have some of the darkest night skies in the contiguous United States.
Even though the Great Basin National Park is generally covered in snow throughout the winter, all of the trails remain open for snow shoeing and backcountry/ cross-country skiing. Check out the most popular snow routes here!
Due to sever summer rain storms and flash flooding, some trails such as the Lexington Arch trail may be washout and impassable, even with a 4WD high clearance vehicle. Stop by the Ranger station to ask about conditions!
The Sky Island Forest trail is an ADA and stroller friendly trail.
Other Information
Camping reservations can be made here at Recreation.gov. Only Baker Campground is first come first serve.
A Great basin National park must, get a guided tour of the Lehman Caves!
More nearby recreation opportunities include, Ward Mountain, Cave Lake State Park, Sacramento Pass Recreation Area and the Schell Mountain Range.
Although pets are welcome at Great Basin National Park, they are NOT allowed on any trails except: Lexington Arch Trail and the trail between Baker and the Great Basin Visitor Center. Pets are also NOT allowed in the backcountry. Pets are allowed in the campsites but cannot be left alone. Kennel services are available in Baker, Nevada.
For a comprehensive list of trails and descriptions visit the National Park Service website.
Trail Manager
For more information visit the National Park website to contact: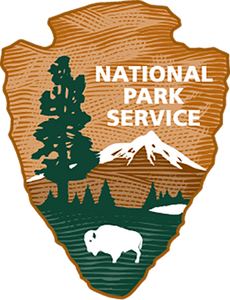 Great Basin National Park
100 Great Basin National Park
Baker, Nevada 89311
Phone: (775) 234-7500 or (775) 234-7331
View website