Description
The Nevada Backcountry Discovery Route is one of 12 routes throughout the United States designed to highlight the best parts of the state. The majority of this trail is on back country roads with a few sections of highway driving as you hop from town to town. This route is not the only route that can be taken as Nevada is 65% BLM land, the route combinations are endless!
Expect the southern half of Nevada to be significantly more dry and hot than the northern portion. High winds and unexpected storms are common throughout the year. Some roads may be washed out and re-routing is necessary. Always keep a paper and digital map handy when traveling on back country roads!
There are plenty of side adventures that can be taken along this trail such as visiting various state parks and staying in ghost towns!
Other Information
For detailed information stops along the way and updates on trail condition, visit the Backcountry Discovery Routes website.
Primitive and dispersed camping is available across the entire route.
Popular locations such as Bullhead City, Pahrump, Tonopah, Austin and Elko have major lodging, and services available.
Visit Travel Nevada's website to plan fun side adventures and get the most of your trip!
Please respect private property and stay on designated routes. There may be gates along the trail, be sure to close them once you have gone through.
Section 6 of the trail through Jarbidge is seasonally closed and opens July 4th each year.
This is a long and rugged path with long distances between towns and cities. Always be prepared for any sort of emergency by packing extra supplies and tools.
Given that portions of Nevada are designated wilderness, only hikers and equestrians are allowed within the wilderness boundary. Motorized and mechanized use is only permitted on surrounding non-wilderness trails. Please be respectful of the wilderness boundary and only travel on designated roads and trails for your activity type. Horses are allowed and only certified weed free hay can be brought in.
Trail Manager
For more information visit the BLM or US Forest Service website or contact: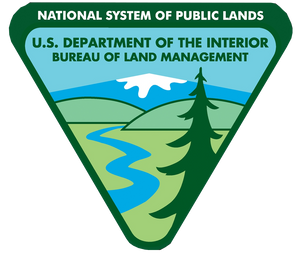 Bureau of Land Management - Las Vegas Field Office
4701 North Torrey Pines Drive
Las Vegas, Nevada 89130
Phone: (702) 515-5000
blm_nv_sndo_web_mail@blm.gov
View website