Description
Trail head parking is available throughout the recreation area. Each trailhead has its own parking lot that is either paved or a dirt pull out. The paved parking lots are ADA accessible and usually equipped with a bathroom and picnic area. This route is one-way only so make sure to plan your hikes ahead of time to avoid missing your stop and having to pay another fee upon reentry.
Each trail head has a designated parking area making the trails easily accessible. The trail surface ranges from loose sand to rock and the trails provide little to no shade. The Red Springs boardwalk trail is the only ADA accessible trail throughout the canyon. There are several nationally recognized rock-climbing areas throughout the recreation area so be sure to check them out!
Always exercise caution when hiking; do not approach wildlife and be aware of any cliffs or drop offs that may occur along the trail. Water is scarce within the Red Rock Canyon area so be sure to pack more than you think you will need.
Popular Rock Climbing Areas:
Mescalito South, Cat in the Hat (5.6, 6 pitches)
Whiskey Peak, Frogland (5.8, 9 pitches)
Black Velvet Wall (difficulty ranges from 5.9 - 5.10c)
Eagle Wall (difficulty ranges from (Iv5.10c A0 -5.11c)
If you have any questions about where to rock climb or other trail information, stop by the visitors center just past the entrance to Red Rock Canyon!
Other Information
Camping is available just outside of the Red Rock Canyon National Conservation Area.
Most Popular trails as suggested by Travel Nevada
Click here for the Red Rock Canyon complete visitors guide.
Visit the Red Rock Canyon visitors page for more planning information.
Visit the BLM website to download georeferenced PDF maps or visit their office!
Given that portions of the Spring Mountains are designated wilderness, only hikers and equestrians are allowed within the wilderness boundary. Motorized and mechanized use is only permitted on surrounding non-wilderness trails. Please be respectful of the wilderness boundary and only travel on designated roads and trails for your activity type. Horses are allowed and only certified weed free hay can be brought in. Currently, USDA Forest Service policy considers E-Bikes to be motorized vehicles, and therefore, are restricted to roads and trails designated for motorized use
Trail Manager
For more information visit the BLM website or contact: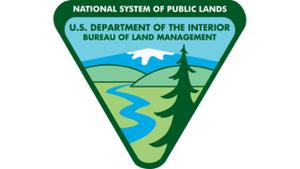 Bureau of Land Management - Red Rock/ Sloan Field Office
1000 Scenic Loop Drive
Las Vegas, Nevada 89161
Phone: 702-515-5350
blm_nv_sndo_web_mail@blm.gov
View website