Description
The Toiyabe Crest National Recreation trail is a beautiful 62 mile trail suitable for experienced backpackers due to its ruggedness. The elevation begins around 6,345' and reaches its peak at 11,775'. Starting at the north end of the trail and heading south, the trail can be accessed at the Kingston trail and starting at the southern end the trail can be accessed via the South Twin River trail. Parking is available at both the north and south trailheads. The best time to hike this trail is in June or July when the snow has melted, the wildflowers are in bloom and the chances for thunder storms and rain showers are at a minimum.
This trail can be hiked in as long as 7 days but the time you would like to take is up to you. there are several connecting trails once you get into the Arc Dome wilderness to make your adventure as long or as short as you would like.
The recommended route starting from the North -
Day 1: Kingston trailhead to Washington Creek
The majority of day 1 involves a steady elevation gain up to Washington Creek. This area may require a generous amount of bushwhacking as the trail disappears. Camp for the night is up to you. There are few clear areas that have been already sought out by previous backpackers.
Day 2: Washington Creek to Tierney Creek
The trail is a bit more noticeable along this stretch of trail. Of course, some bushwhacking may be needed but not as frequently. The trail continues up the mountain side until you make it to Tierney Creek.
Day 3: Tierney's Creek to Marysville Canyon
This segment again continues to pass by several small streams, rolling hills and large meadows.
Day 4: Marysville Canyon to Peak 10,375
This segment takes you into the Arc Dome wilderness. The trail will turn into the Ophir Summit trail, but don't worry you are still going in the right direction. This trail passes by several old mining operations and Ophir summit. Camp for the night can be found around Peak 10,375.
Day 5: Peak 10,375 to Reese River
This section will pass through several aspen groves and ponds. For a quick side trail, you can take the Arc Dome trail to reach the Arc Dome summit. As the day winds to an end, the trail will be on its descent. The trail is very steep and may disappear and reappear here and there.
Day 6: Reese River to South Twin Tributary
One old historic cabins is located along this trail segment along with other campsites, offering shelter from storms or for camping. This trail will eventually lead to the South Twin River where you can set up camp for the night.
Day 7: South Twin Tributary to south twin River trailhead.
This section has several river crossings and traverses through more brushy areas and follows along small canyons. As you end the trail keep your eyes out for an old water wheel and you will know you are on the right trail!
Other Information
Motorized travel and mountain biking is not permitted within the Arc Dome Wilderness area.
Cell phone service is very spotty throughout the range. Be sure to be prepared and notify people of your travels ahead of time. An emergency satellite beacon is highly recommended.
The trail is severely unmaintained in some areas which will require keen navigational skills and some bushwhacking to stay on trail. Some segments may be harder to mountain bike than others and will require you to walk your bike.
Given that portions of the Toiyabe Mountain Range are designated wilderness, only hikers and equestrians are allowed within the wilderness boundary. Motorized and mechanized use is only permitted on surrounding non-wilderness trails. Please be respectful of the wilderness boundary and only travel on designated roads and trails for your activity type. Horses are allowed and only certified weed free hay can be brought in. Currently, USDA Forest Service policy considers E-Bikes to be motorized vehicles, and therefore, are restricted to roads and trails designated for motorized use.
Trail Manager
For additional information visit the U.S Forest Service website or contact: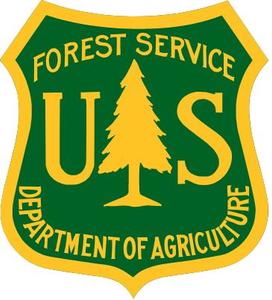 US Forest Service - Ely Ranger District Office
825 Avenue E
Ely, Nevada 89301
Phone: (775) 289-3031
View website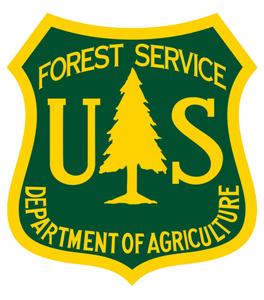 U.S Forest Service - Austin - Tonopah Ranger District
Austin:
100 Midas Canyon Rd. Austin, NV. 89310
P.O. Box 130
Tonopah:
1400 S. Erie Main St. Tonopah, NV. 89049
P.O. Box 3940
Phone: 775-964-2671
View website