Description
The Amargosa Big Dune is a popular spot for local, Southern Nevada off-roaders. It is similar in size as the Sand Mountain Dunes near Fallon, at about 5 square miles, and sees fewer visitors. This is a year-round OHV area, although the summer temperatures may go well above 110 degrees. There are no toilet or water facilities, and dispersed camping is allowed.
The dunes are one of the three "Singing Sand" dune areas in Nevada. This is an amazing natural phenomena caused by specific sand particles and arid conditions, where the dunes themselves omit a roaring or booming sound.
The dunes are home to a rare beetle, called the Big Dune Beetle, along with several other rare beetle species and the Desert Tortoise. The Bureau of Land Management has designated the dunes as an Area of Critical Environment Concern, ACEC, and has set aside a 5-acre plot to protect critical habitat. Please watch for wildlife and respect signs bordering this area.
Other Information
Visit TravelNevada's website for more information on Big Dune.
Click Here to see the Nevada OHV Program's information on Big Dune and surrounding riding areas.
RiderPlanet.com's Big Dune webpage.
Trail Manager
The Bureau of Land Management has a Recreation Webpage for the Amargosa Big Dune area.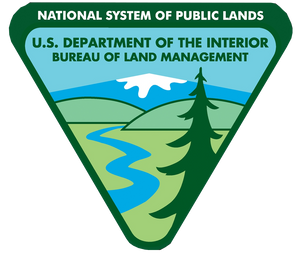 Bureau of Land Management - Las Vegas Field Office
4701 North Torrey Pines Drive
Las Vegas, Nevada 89130
Phone: (702) 515-5000
blm_nv_sndo_web_mail@blm.gov
View website