Description
Although not the tallest mountain range in Nevada, the Monitor mountain range is home to the largest aspen grove in Nevada, is full of rich history and offers the breathtaking silence and beauty every outdoors person craves. In the early 1900's Basque sheepherders frequented this area and have left their mark in various aspen groves along the mountain range. Several ghost towns and historical sites surround this mountain range such as; Belmont Mill Ghost Town, Tybo Ghost Town and the Hickison Petroglyph area.
The Table Mountain wilderness are is located in the southern half of the Monitor Mountain Range. It is relatively easy to access via several dirt roads around the boundary. Only hiking and equestrians are allowed within the Table Mountain wilderness area. OHV's and mountain bikes are only permitted on surrounding trails. Please be respectful of this boundary and only travel on designated roads for your activity type.
Primitive campsites are abundant throughout the wilderness area and the mountain range. Be sure to set up camp at an existing campsite rather than creating a new one. At lower elevations, several year-round springs and rivers run throughout the mountain range making access to water accessible. Always boil or filter the water before drinking. Anglers and hunters have found this region to be abundant with trout, elk and deer.
Other Information
Given that portions of the Monitor Range are designated wilderness, only hikers and equestrians are allowed within the wilderness boundary. Motorized and mechanized use is only permitted on surrounding non-wilderness trails. Please be respectful of the wilderness boundary and only travel on designated roads and trails for your activity type. Horses are allowed and only certified weed free hay can be brought in. Currently, USDA Forest Service policy considers E-Bikes to be motorized vehicles, and therefore, are restricted to roads and trails designated for motorized use.
Hunting and fishing is permitted within the wilderness boundary with a permit from NDOW.
Private property is dispersed throughout the forest service area. Please respect property boundaries and do not trespass.
Forest service maps and trail information are available at the Austin or Tonopah Ranger Station.
For more OHV trails in the area visit The Dirt!
Trail Manager
For more information visit the U.S Forest Service website or contact: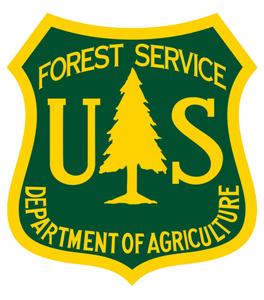 U.S Forest Service - Austin - Tonopah Ranger District
Austin:
100 Midas Canyon Rd. Austin, NV. 89310
P.O. Box 130
Tonopah:
1400 S. Erie Main St. Tonopah, NV. 89049
P.O. Box 3940
Phone: 775-964-2671
View website