Description
The South Schell Creek Range has a few trail options departing from Cave Lake State Park. Terrain is rocky natural surface rolling hills with sage brush steppe, Juniper, and approximately 7000 ft elevation. Sheep and Cattle grazing activities are common in meadows and range sites so keep an eye out for livestock and guard animals. The Cave Mountain Summit trail climbs to ~10,700 ft and offers 360 views into Spring Valley to the East, Commons Meadow to the West, and Great Basin National Park to the Southeast.

Access to the North Schell Range, Wilderness areas, and the Ranger Trail is available by taking the Success Summit loop to the North.
The trails North of Success Summit outside Cave Lake State Park offer opportunities for solitude, excellent hunting areas, and access to Spring Valley over the Kalamazoo Summit. The North Schell Creek trail system includes the Ranger Trail, a purpose-built OHV route that travels along the wilderness boundary. The Ranger trail is dotted with Forest Service Campgrounds open seasonally depending on snow levels.

Trails are mostly Natural Surface and are inaccessible by UTV during winter months. Opportunities for Snowmobiles exist outside wilderness boundaries in winter months. While motorized vehicles are prohibited within the High Schell Wilderness Area, there are OSV routes that follow along Cave Lake Road and Cooper Canyon Road. Snowmobiling is allowed within Cave Lake State Park only along approved dirt roads. 4-wheel drive vehicles are recommended, as snow and road conditions can change quickly and frequently! Berry Creek and Timber Creek Campgrounds are not open during the winter months, the Lake View Campground near Cave Lake within the State Park is open year-round. There are flush toilets and showers available, but contact the park before arrival to ensure it is operational for your visit.
The Fire and Ice Winter Festival is a fantastic winter event held annually at Cave Lake State Park and in Downtown Ely. This 3 day festival is an exciting community gathering, including ice sculptures, XC skiing, snowshoeing, ice skating, and even events like ice bowling! This is a can't-miss event that brings out the true Nevada spirit in the cold winter months! Check out Fire And Ice Winter Festival - (elynevada.net) for more information.
For more snowmobiling information, the Schell Mountains winter OSV map shows some fun routes, or check out Off-Road Nevada - Schell Mountains OSV.
Learn more about suggested routes within this trail network:
Other Information
Given that portions of the Schell Mountain Range are designated wilderness, only hikers and equestrians are allowed within the wilderness boundary. Motorized and mechanized use is only permitted on surrounding non-wilderness trails. Please be respectful of the wilderness boundary and only travel on designated roads and trails for your activity type. Horses are allowed and only certified weed free hay can be brought in.
Currently, USDA Forest Service policy considers E-Bikes to be motorized vehicles, and therefore, are restricted to roads and trails designated for motorized use.
For more information on the High Schell's wilderness area, visit the U.S Forest Service website.
Mechanized vehicles are NOT permitted within the wilderness boundary. Please park and continue on foot.
Practice low impact camping techniques by only camping in areas that have been previously camped at and only burn wood that has fallen or is dead.
The area is prone to sudden thunderstorms and flooding so please plan accordingly as trails may get washed out.
Sheep grazing is permitted throughout the Schell mountain range and may be accompanied by watch dogs.
Trail Manager
For additional information visit the U.S Forest Service website or contact: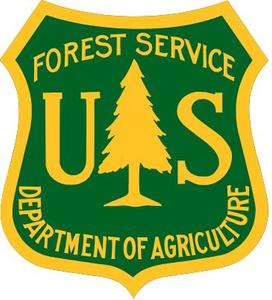 US Forest Service - Ely Ranger District Office
825 Avenue E
Ely, Nevada 89301
Phone: (775) 289-3031
View website