Description
This state park is currently CLOSED due to flooding.
This beautiful state park is close to both Carson City and South Reno. The park features over 35 miles of hiking and equestrian trails, including a trek through the sand dunes and a two-mile sandy beach trail on the shore of the lake. Another great day-hike is the Deadman's Creek trail, which takes the hiker up to a gazebo for some incredible views of the valley and Sierra Nevada mountains.
The park is a very popular spot for equestrians, and includes facilities such as a large arena, round pen, horse water and several camping spots with corrals.
There are two paved boat launch ramps – one at the main park on the south end and another at the north parking at the end of Douglas Drive. There is also launch point on Little Washoe Lake. Note that in times of low water levels, the motorized boat launches may be closed, so check with State Parks on current conditions.
To view native birds, wildlife and possibly some wild mustang herds, the Wetlands Mitigation area has an ADA-accessible Wildlife Viewing Platform and a fenced trail down into the wildlife area. Please remember that the mustangs are wild animals, so use caution and do not approach.
Camping areas include new pull-through sites with full hookups, a large group site with pavilion, and the equestrian camping area which has a covered picnic shelter.
Other Information
For camping and other park information see the Nevada Division of State Parks, Washoe Lake State Park website.
For OHV riders, the park provides access to the Virginia Range hills from the main Campground. See the Nevada OHV Program website for more information.
The Nevada Division of Natural Heritage has an online guided tour from Washoe Lake to Virginia City. OHV riders can use the Off-Road Naturalist Google Earth application to learn about the flora and fauna in the hills of the Virginia Range.
For things to do in Carson City, see the VisitCarsonCity.com website.
Reno-Sparks Convention & Visitors Authority website for ideas of where to eat, stay and recreate to the north of the park.
TravelNevada.com has more great information about the park, and Washoe Valley.
Trail Manager
For information on the Scripps Wildlife Management Area, along with boating and fishing regulations, see the Nevada Department of Wildlife website.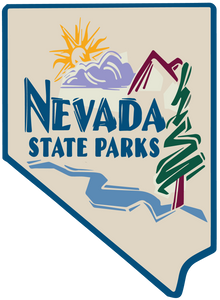 Nevada State Parks - Washoe Lake
4855 Eastlake Blvd.
Carson City, NV 89704
Phone: 775-687-4319
wlsp@parks.nv.gov
View website