Description
The Virginia Range is filled with historic routes that were used in the 1800's to move goods from the valleys up to the mines in Virginia City. The common routes at that time were Geiger, Jumbo and Ophir Grades.
These dirt roads are historic mule team routes that were used in the 1800's to move goods from Washoe Valley and South Reno up over the hills to Virginia City. At the summit, there is a large open intersection where riders often stop to rest and take in the amazing view. Take a day-trip to Virginia City, which is an OHV-Friendly community. OHV riders should use the side streets and avoid riding on State Route 341, the Main Street in town.
All trails in this area are multi-use, and are open to all types or recreational activities. There are many existing dirt roads and miles of single-track trail winding through sagebrush and pinyon-juniper forest. Trails are primarily hard-packed native dirt, and can be rocky in areas. This area provides trails for all experience levels; from the open trailhead and gravel pit which is a great spot for beginners. The Jumbo Grade trailhead also includes an OHV play area with some fun motocross trails both adjacent to the trailhead, and also across the creek to the north. Keep your eyes open and you might see some wild mustangs, coyotes, or other wildlife.
Take some time to visit Virginia City to eat, shop and immerse yourself in the history of the area. Another side trip is a visit to the Lagomarsino Petroglyph site, which is north and east of town.
This is a multi-use system, so be respectful of other recreators and understand that there could be bikers, hikers or equestrians sharing the trails. Remember to ride safe, slow down, use caution on blind corners and respect other trail users. Some roads in the area terminate in private property. Be mindful of where you ride.
Learn more about suggested routes within this trail network:
Other Information
For overnight camping, visit the Nevada State Parks websites for Washoe Lake State Park or Dayton State Park.
See the Virginia City website for information on current events, things to do, places to stay and dine.
Check out the Travel Nevada's website for Virginia City for more info and ideas for fun things to do.
Visit the Reno-Sparks Convention and Visitors Authority website.
For great information on the Virginia City National Historic Landmark, see the National Park Service website.
See the Nevada Off-Highway Vehicles Program website: The Dirt: Comstock Historic District | OFF-ROAD Nevada (nv.gov)
RiderPlanet's webpage on Jumbo Grade
To learn more about the Lagomarsino Petroglyphs, visit the Nevada Rock Art Foundation's website.
Trail Manager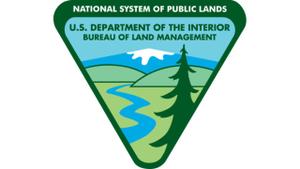 Bureau of Land Management - Sierra Field Office
5665 Morgan Mill Road
Carson City, Nevada 89701
Phone: 775-885-6000
ccfoweb@blm.gov
View website