Description
Kershaw-Ryan state park serves as a great basecamp serving the rest of Rainbow Canyon. From here you have easy access to biking trails at Barnes Canyon or the scenic Rainbow Canyon drive complete with hiking and climbing trails.
This is a very family friendly park complete with a greenhouse, playground, horseshoes and a wading area for children. The majority of the activities, including the trail heads, are located past the campsites at the end of the road.
The trails within the park twist and turn into the canyon and through the surrounding mountains. There is a wide variety of trails in the park, the lower section of the park features easy strolls in the campground and beautiful, green canyon. Trails in the park are improved, well maintained and relatively easy with mild elevation gain. These trails range in length from 1.4 miles to 0.4 miles.
Further up, there are more trails that take the hiker or rider up the canyon walls and into the mountains. The mountain bike and hiking trails provide options for all user experience levels, along with great views of the canyon and surrounding area. The park trails also connect with the Barnes Canyon Mountain Bike Trail System to the east. And just a bit further down SR 317, Rainbow Canyon Road is a popular site for rock climbing in the area, and is a short drive from the park.
Off-highway vehicles are allowed only on the existing roads in the upper portion of the park. The primary access is from Clover Canyon Road, on the north end of Caliente.
Other Information
For more information on camping and the facilities at Kershaw-Ryan State Park, visit the park's website.
See the Lincoln County Authority on Tourism (LCAT) website for places to visit in Caliente.
For some history of the park, and a few great photos of the area, see the TravelNevada website.
Trail Manager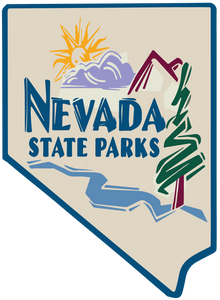 Nevada State Parks - Kershaw Ryan
P.O. Box 985
Caliente, Nevada 89008
Phone: 775-726-3564
krsp@parks.nv.gov
View website