Description
Whether walking a short distance from the trailhead, or hiking longer distances, exploring the Tahoe Rim Trail (TRT) is a great way to get out and see wildflowers, fungi, or fall colors. The trail can be divided up into eight segments, ranging from 12.2 - 32.5 miles in length. Unofficial entry points also provide a means of getting onto the trails.
Tahoe City to Brockway Summit (20.2 miles)
This segment of trail begins by meandering through groves of fir and cedar trees and across open hillsides covered with manzanita. It is a steep climb up until about half way when the trail begins to plateau. Where the trail plateaus there is a nice view of Lake Tahoe, and there is shade most of the way until the drop down into Watson Lake. Between Watson Lake and Brockway the trail gently winds through low sloping hills covered in meadows and thick forest.
Brockway Summit to Mount Rose Summit / Tahoe Meadows (20.2 miles)
This segment of the trail is most prized due to its vast meadows of wildflowers, towering waterfalls, and for having the highest peak along the TRT trail, Relay Peak. Along this segment are beautiful views of Lake Tahoe and the Sierra and Carson range. Several smaller spur trails offer sides adventures, including one that leads to Mount Houghton.
Mt. Rose Summit / Tahoe Meadows to Spooner summit (24.1 mi)
This segment of trail may be quite populated because it passes through Tahoe meadows, the Marlette Flume trail and Spooner Lake. 3 improves campsites are located long this segment, one at Hobart Reservoir, Marlette Lake and North Canyon Rd. Although it may be crowded at times, this segment should not be passed up due to its rich history, multiple peaks and of course, stunning views.
Spooner Summit to Kingsbury South connector (19.0 mi)
This trail segment has a few switchbacks that wind through beautiful granite outcrops, Jeffery pines, ancient firs and aspen groves. Plenty of wildlife inhabit this are from coyotes, mule deer and marmots. One you pass Spooner Summit the trail the trail has a series of ascents and descents. The tallest peak of this segment is Genoa Peak at 9,150 feet that overlooks the beautiful Carson Valley.
Kingsbury South Connector to Big Meadow (22.9 mi.)
The trail begins by following the ridge of the Carson Range and traverses through thin and thick forest outcrops with sprinklings of alpine meadows throughout. Camping and fishing is available at Star Lake making this a great place to set up camp for the night or take a nice dip to cool off. This lake is nestled at the base of Jobs Peak, Job's Sister and Freel Peak. The more rugged part of this segment weaves through old growth junipers and across granite passes with beautiful views of the Sierras and Lake Tahoe. This segment comes to a steady descent as you approach the Big Meadow Trailhead.
Big Meadow to Echo Lakes (18.3 mi.)
Along this section the trail passes along several creeks, lakes and alpine forests. The middle part of this segment connects with the Pacific Crest Trail before weaving through rolling landscaped of meadow. The northern end of this trail is the most rugged and dry while opening up occasionally to views of Lake Tahoe.
Echo Lakes to Barker Pass (32.5 mi.)
The longest segment of the TRT drops through the heart of Desolation Wilderness. Large segments of smooth granite take over with some pines and firs sprouting through. Camping and swimming is available at Lake Aloha.
Barker Pass to Tahoe City (16.4 mi.)
The shortest segment of the TRT emerges from flowery meadows and swoops around volcanic peaks. Near Twin Peaks, the TRT splits form the Pacific Crest Trail (PCT), head east to stay on the PCT. Several meadows, patches of thick forest, creeks and waterfalls guide you back to Tahoe City. Plenty of spur trails line the trail allowing for more side adventures and lead to several improved campsites.
Trail conditions are best during the usually snow-free months of July through mid-October, and the height of the wildflower bloom is usually mid-July to mid-August.
Not yet ready to hike the entire trail? No worries! There are several day hikes that are just as beautiful as the Tahoe Rim Trail. These trails are sure to prepare you for the entire rim trail. Visit some beautiful alpine lakes, wildflower meadows, peaks or waterfalls in just a days hike! These day hikes range from easy two-mile hikes to more strenuous 12 mile out-and- back trails that are sure to leave you wanting more.
Trail Manager
For additional information, visit the USFA - Lake Tahoe Basin website or the Tahoe Rim Trail Association website, or contact: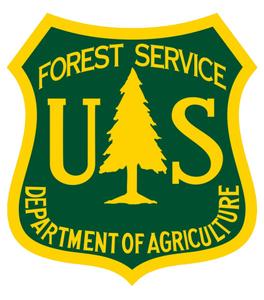 US Forest Service - Lake Tahoe Basin
35 College Drive
So. Lake Tahoe, California 96150
Phone: (530) 543-2600
sm.fs.paltbmu@usda.gov
View website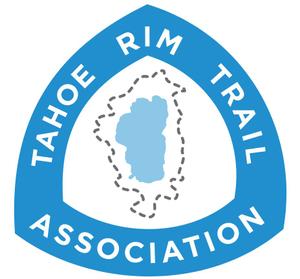 Tahoe Rim Trail Association
PO Box 3267
Stateline, NV 89449
Phone: (775) 298-4485
info@tahoerimtrail.org
View website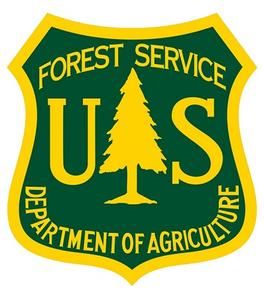 US Forest Service - Carson Ranger District
1536 South Carson Street
Carson City, NV 89701
Phone: (775) 882-2766
View website