Description
The Toquima mountain range is a beautiful and secluded mountain range in central Nevada, situated between the Monitor mountain range and the Toiyabe Mountain range. Mt. Jefferson marks the tallest peak in this mountain range, and central Nevada, towering at 11,900 feet. The mountain is separated into 3 sections, Southern summit, middle summit and the northern summit. The main trail that passes through all three summits is steady around 11,000 ft. Water is abundant in nearby creeks and the streams are stocked with trout. If you decide to make this your next backpacking trip, be sure to filter the water before you drink it! One beautiful alpine lake is located along this trail, making for a great camping spot along your journey or just a day trip destination.
This mountain range, like most in Nevada, is very remote and some trails may fade, then reappear after a few miles. Make sure you are able to navigate in well in wilderness areas and always bring a GPS unit for safety.
Primitive, dispersed, camping is available throughout the area. One of the most common campgrounds with immediate access to the Alta-Toquima wilderness area is the Pine Creek campground. Other non-motorized trailheads include Moores Creek at the north end, Pasco Canyon trailhead just north of Pine Creek Trailhead, and the Windy Pass and Jefferson Summit trailheads at the southern end. OHV trailheads are located all around the base of the mountain range off of highway 376, highway 50 and Monitor Valley Road.
The Alta-Toquima wilderness area is located in the south-central area of the Toquima Mountain range. OHV's and Mountain bikes are NOT permitted within the wilderness boundary. Please limit your activities to the designated trails. Some trails pass near private property, respect property lines and do not trespass.
For more information of what you might encounter in the wilderness area, check out the Friends of Nevada website!
Other Information
While you're in the area be sure to check out the historic mining town of Belmont, Spencer Hot Spring and the Hickison Petroglyph site!
Official U.S Forest Service maps are available at the Austin and Tonopah ranger offices.
For lodging and tourist info for nearby towns visit; Town of Austin, Town of Eureka or the Town of Tonopah.
Given that portions of the Toquima Mountain Range are designated wilderness, only hikers and equestrians are allowed within the wilderness boundary. Motorized and mechanized use is only permitted on surrounding non-wilderness trails. Please be respectful of the wilderness boundary and only travel on designated roads and trails for your activity type. Horses are allowed and only certified weed free hay can be brought in. Currently, USDA Forest Service policy considers E-Bikes to be motorized vehicles, and therefore, are restricted to roads and trails designated for motorized use.
Trail Manager
For more information visit the U.S Forest Service website or contact: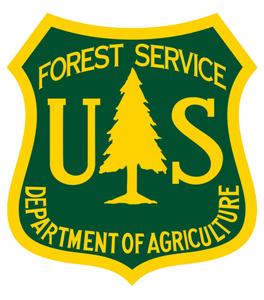 U.S Forest Service - Austin - Tonopah Ranger District
Austin:
100 Midas Canyon Rd. Austin, NV. 89310
P.O. Box 130
Tonopah:
1400 S. Erie Main St. Tonopah, NV. 89049
P.O. Box 3940
Phone: 775-964-2671
View website