Description
The town of Beatty has a rich mining history and is Nevada's "Gateway to Death Valley". Trail systems near Beatty consist of mining routes and 4WD routes that loop around the entire region, into Bare Mountain and the Bullfrog Hills mining district. Trails will take you to the historic ghost town of Rhyolite, the Goldwell Open Air Museum and several historic mining sites. The recommended routes wind through beautiful geologic formations and past historic native petroglyphs.
Beatty, as part of Nye County, is an OHV-Friendly Community, which allows OHV travel on all county roadways except for the state and federal highways. The area in and around Beatty abounds in OHV roads and trails for riders of all experience levels. From easy, relatively flat historic mining roads, to more challenging terrain in the surrounding hills.
Multiple vehicle staging areas exist on the outskirts of Beatty, off Highway 95 and off of Daylight Pass Road. Trails and sites to visit include the Bullfrog Hills, Rhyolite, and the Goldwell Open Air Museum. For licensed 4x4 vehicles only, the Titus Road Trailhead off of SR 374 provides access to Death Valley; park fees may be required.
Other Information
Off-Road Nevada information on the Historic Bullfrog Adventure Route: https://ohv.nv.gov/trails/historic-bullfrog-mining-district-adventure-route
BLM information on Rhyolite Ghost Town: https://www.blm.gov/visit/rhyolite-historic-area
National Park Service information on Rhyolite Ghost Town: https://www.nps.gov/deva/learn/historyculture/rhyolite-ghost-town.htm
TravelNevada information on Rhyolite Ghost Town: https://travelnevada.com/discover/26440/rhyolite-ghost-town
Town of Beatty: http://www.beattynv.info/
Nye County OHV Regulations: Nye County : County Code (municipalcodeonline.com)
Goldwell Open Air Museum: http://goldwellmuseum.org/
Trail Manager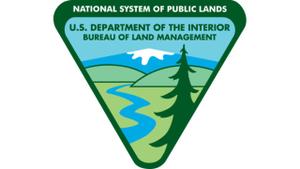 Bureau of Land Management - Tonopah Field Office
1553 South Main Street
Tonopah, Nevada 89049
Phone: 775-482-7800
BLM_NV_BMDOwebmail@blm.gov
View website