Description
The Cowboy Trail System begins at the Cowboy Cave Trailhead, and goes up into the Blue Diamond Hills. The lower trails are fairly easy and wind through the sagebrush. For more experienced riders and hikers, the higher hills provide several new expert mountain biking and hiking trails. There are many places to stop and take in some amazing views of Red Rock, Las Vegas and the Calico Basin.
Many of these trails are very steep, rocky and technical, and are best ridden downhill. Take your time on the corners and stay safe.
Other Information
This trail system is open 24/7 365 days a year and has no fees for the hiking and mountain biking trails. Make sure to check weather conditions before heading out.
Take a break from the Las Vegas big-city scene and go on a guided horseback trail ride at Cowboy Trail Rides.
See the Las Vegas Convention and Visitors Authority website for ideas of other things to do in the Las Vegas area.
More trails and additional info on this system can be found at the AllTrails or Trailforks websites.
Camping is available at the Red Rock Campground.
Trail Manager
Visit the Red Rock Canyon National Conservation Area website for hours, trail maps, camping and other important information about this beautiful area.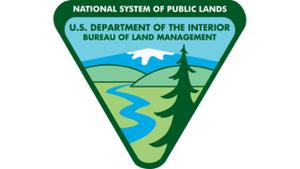 Bureau of Land Management - Red Rock/ Sloan Field Office
1000 Scenic Loop Drive
Las Vegas, Nevada 89161
Phone: 702-515-5350
blm_nv_sndo_web_mail@blm.gov
View website