Description
The American Discovery trail spans the entirety of the United States, crossing 16 different states. It is typically traveled East to West and split into four regions, Eastern, Central-Northern, Central-Southern, and Western. In total the southern route of the trail is 5,057 miles and the northern route is 4,834 miles. Although considered easy, some sections of the trail travel through very remote places with little to no services or natural resources.
The trail is typically travel by hikers and bicyclists. Equestrians can travel on the majority of the trails, but not all.
The Nevada portion of the American Discovery Trail is comprised of 8 segments: East to West
Utah State Line (Baker) to Preston - 99.7 miles
Preston to Pogues Station- 77.5 miles
Pogues Station to Ryegrass Canyon - 44 miles
Ryegrass Canyon to Big Smokey Valley - 50 miles
Big Smokey Valley to Berlin-Ichthyosaur State Park - 50 miles
Berlin-Ichthyosaur State Park to Wightman Well - 62 miles
Whiteman Well to Virginia City - 76 miles
Virginia City to California Line - 44.6
Highlights to see along the trail:
Ward Charcoal Ovens State Park
Berlin-Ichthyosaur State Park
Great Basin National Park
Lake Tahoe
Virginia City
Ely Mountain Bike trails
Cave Lake State Park
Ward Mountain
Arc Dome Wilderness
Other Information
The entire trail is not yet fully signed. Please exercise caution and thoroughly research the route and various services before attempting. Expect hot summers, frigid winters and scare water throughout the year. Much of the trail utilizes existing BLM or Forest service roads.
Some sections of the American Discovery Trail pass through private land and reservations. Please be respectful of the land surrounding you and stay on trail.
Given that portions of the American Discovery Trail pass through designated wilderness, only hikers and equestrians are allowed within the wilderness boundary. Motorized and mechanized use is only permitted on surrounding non-wilderness trails. Please be respectful of the wilderness boundary and only travel on designated roads and trails for your activity type. Horses are allowed and only certified weed free hay can be brought in. Please see alternate routes around the wilderness areas if you are traveling by bike or motorized vehicle.
For a break down on each trail segments, please go to the American Discovery Trail Nevada detail page.
Resupply Locations:
Trail Manager
For additional information visit the American Discovery Trail website or contact: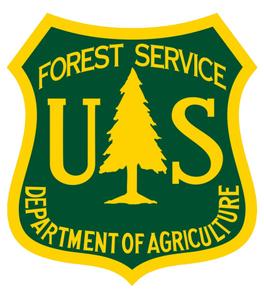 US Forest Service
View website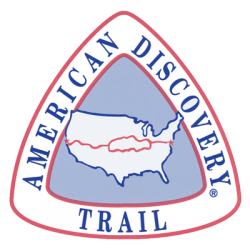 American Discovery Trail Society
PO Box 1514
Front Royal, Virginia 22630-0032
Phone: (800)-663-2387
info@discoverytrail.org
View website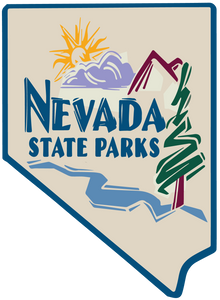 Nevada State Parks
901 S. Stewart Street
Suite 5005
Carson City , Nevada 89701
Phone: (775) 684-2770
View website